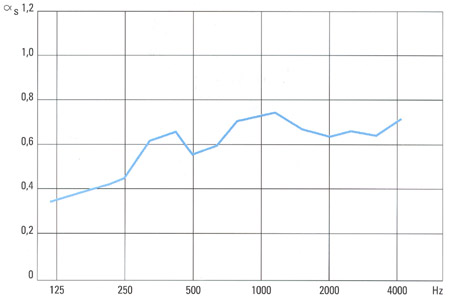 DOBNER SPORT STRIP CEILINGS
SOUND ABSORPTION CHART


Dobner Sport Panels: module 100 mm, fugues wide 25 mm, with mineral wool panels 25 mm thick, ceiling void 30 cm.

The declared values will be changed by different unit weight of mineral wool panels, as well as in different ceiling voids. Also, the interior decoration (flooring, wall covering, furnishing etc.) will affect the sound absorption values. Even the number of persons in a room is crucial.